Owner Clive Jervis clive.jervis@curiouskidspreschoolaz.com
Clive moved to Chandler in 2003 from England and lives here with wife Ruth, and their two children.

As well as aiming to create a unique preschool experience for the kids, Clive wants to create a sense of community among the parents, children and staff. Being a scientist, he wants our curious kids to be amazed and inquisitive about the world around them, and likes to give demonstrations that range from dry-ice to steam engines.

Clive designed the curriculum for the school, and created its integrated reading & writing program founded on current research in the field. He carries his passion for science into the STEAM elements of the school's curriculum.

Clive has a PhD in Mathematics and worked in software R&D for over 25 years before starting Curious Kids Preschool. Outside school, he enjoys spending time with his family, swimming at the health club and running his kids to soccer and self-defense lessons.
2s Debbie Terra deborah.terra@curiouskidspreschoolaz.com
| | |
| --- | --- |
| | Over the past 20 years, Debbie has enjoyed working with children of all ages ranging from birth to teens.  While working in Special Education programs by day and raising her children, she pursued an Associates Degree in Early Childhood Education. Debbie is a mom to 3 adult sons, two of whom served in the United States Marines. Along with her husband, Debie moved here from New York in 2017, and absolutely love Arizona!It's very rewarding for Debbie to see your children eager to learn and thrive, and looks forward to a great future with Curious Kids Preschool. |
3s Teacher Diana Garcia-Ortiz diana.garcia-ortiz@curiouskidspreschoolaz.com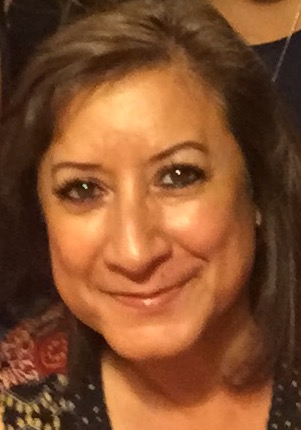 Diana recently moved to Arizona from San Francisco CA, where she was born and raised. Diana has a BA in Humanities with an emphasis in Early Childhood Education, and has over 30 years of experience in the field. She can also speak Spanish fluently.
Diana has experienced many different positions in early education, but her heart has always been in the classroom. She loves making the classroom a fun-filled place of learning, creating, and imagining – where she gets the kids ready for the next level of education.
When not working with children, some of her favorite things to do are:
– mentoring other teachers,
– walking her dog,
– shopping,
– and staying up late to watch scary movies – by herself!
Pre-K Teacher Tyler Schreiber tyler.schreiber@curiouskidspreschoolaz.com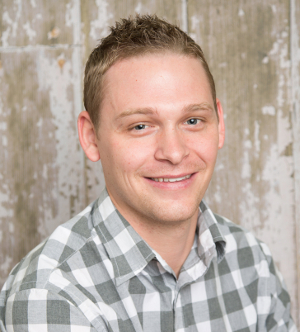 Tyler was born and raised in Nebraska, and moved to Arizona in 2013 with his wife Jena, his son Colin, and now has a second boy. He worked as a Pre-K teacher for 4½ years in Lincoln, Nebraska and knew he wanted to continue working with kids. He is a dedicated teacher, who is always learning and finding new ways to teach his students. Tyler is in his fifth year at Curious Kids.
Tyler's true passion is helping children develop to their full potential and has a particular love of developing gross motor skills through the likes of music and movement. His teaching style is unique, bringing the best out of every child.
Mr. Tyler is a big sports fan. He is in charge of the Sports after school program. In his free time, he enjoys hiking the mountains with his family and watching football.
Director & Pre-K Teacher Esther McGlory esther.mcglory@curiouskidspreschoolaz.com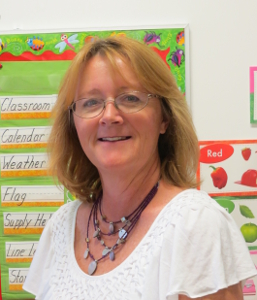 Esther moved to Chandler from Pennsylvania over 15 years ago with her husband and has three wonderful children. Esther has been working in the preschool world for over 13 years and has an associates degree in Technology. She enjoys teaching and nurturing preschoolers, getting them ready for a successful journey through education.
Ms. Esther has experience teaching two year olds, three year olds and Pre-K classes and is knowledgeable about how to teach reading and writing in different styles. She has a particular interest in teaching science. Her lessons are fun-filled, and include the development of gross and fine motor skills, math, social sciences and creative pre-reading and reading activities.
Esther is always looking for ways of teaching things in new and different ways. Her teaching style is very dynamic, with a lot of enthusiasm and laughter.
In her spare time Esther enjoys exploring Arizona with her family and watching her kids play soccer.
Spanish, Art & Yoga Teacher Ruth Dávila ruth.davila@curiouskidspreschoolaz.com
Ms. Ruth is a native Spanish speaker from Mexico City who moved to Arizona in 2003 with her English husband. Since her two kids were born, she started teaching them Spanish and so both are fully bilingual. Ruth has been joyfully teaching Spanish to preschoolers since 2011. Her professional background is marketing and she is also the person behind the art gallery in our school. Ruth's focus is on learning through everyday activities, fun songs, books and dancing.
Ruth is also the yoga teacher at Curious Kids Preschool. She is a Certified Kids Yoga Instructor by Rainbow Kids Yoga. Her classes are a mix of Spanish, dance and games, that are fun, fun, fun! She practiced yoga for over 10 years before she became an instructor.
Ms. Ruth believes an open mind to the world is important. Learning about other traditions and customs is good for a culture of tolerance and acceptance. It is important to be informed, to ask questions and to not be judgemental. Ruth has lived in France and is also fluent in French.
In her spare time, Ms. Ruth enjoys being with her family, traveling, cooking, watching movies and practicing yoga.